Water and Climate Change
An Entrepreneurial e-Bootcamp
With the
support of: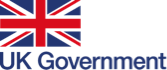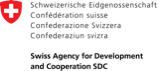 We are supporting, motivating, and coaching 8 young Mediterranean water entrepreneurs every step of the way to take their solutions for the most pressing challenges related to water and climate change in the Mediterranean Region off the ground and transform them into actual businesses.
Follow our tailored intermediate support e-Bootcamp and share your ideas, skills and experience with other young entrepreneurs to bring about a positive change to our environment and communities! The winning teams will receive implementation financing and get invited to take part in an immersive incubation program organised by cewas Middle East!
The e-Bootcamp forms part of the 2020 e-World Water Day. Every year, the World Water Day draws the world's attention to key water challenges. The CMI's World Water Day 2020 focused on the theme of "Water and Climate Change – and how the two are inextricably linked".
In June 2020, CMI, cewas Middle East and MedYWat jointly implemented a fully virtual e-Hackathon together with 61 young participants from the Mediterranean region. The participants worked in in 10 teams on water and climate change challenges and received expert guidance to develop innovative solutions. All 10 teams submitted a full solution board including a 2-minute pitch video, short description, draft visuals of the suggested prototype, group picture and further support material on the event page. All submissions from the 10 teams can be viewed here.
A jury thoroughly reviewed all 10 solutions and awarded three teams who boasted the best submissions and the highest potential to be developed into an entrepreneurial approach to water security nexus challenges.
Today, we invite 8 of our original participating teams back to a 6-month entrepreneurial e-Bootcamp, where they will be given the chance to further develop their business ideas, conduct a thorough analysis on the potential and marketability of their solutions, and receive in-depth training/coaching time with cewas' entrepreneurship coaches, as well as highly qualified mentors and experts.
After the conclusion of the e-Bootcamp kick-off webinar, we will send you and your team members a link to your personalised solution board. You will be in charge of filling it in and uploading deliverables throughout the e-Bootcamp.
The teams are asked to submit various deliverables as part of the e-Bootcamp:
Customer & competitor mappings
Draft and finalized versions of Business Model Canvas (BMC)
Promotional strategy
MVP Budget and implementation plan
Profiles and pictures of your team members
Please note that the deliverables are subject to slight adjustments. More information will be provided during the e-Bootcamp.
After concluding the activities of the e-Bootcamp and passing through a due diligence process organized by cewas, the most promising solutions will be selected and announced in February 2021. The best teams will be guided and supported into the prototype implementation phase with expert coaching and implementation funding (price money) up to CHF 1'500 per team to produce their minimum viable products (MVP). By summer 2021, the best teams – depending on the outcome of their MVP testing phase – are expected to be awarded fully-funded seats in a consecutive incubation / start-up support programme. Once there, the teams will benefit from a tailored advanced support program to continue working on their solution and transforming it from an idea into a real business.
Confirmation of participation

From Friday, November 13, 2020 until Friday, November 20, 2020

1st Webinar

Tuesday, December 1, 2020 at 4:00 pm CET
Market and stakeholder mapping

2nd Webinar

Tuesday, December 15, 2020 at 4:00 pm CET
Market analysis and positioning

Intense training phase including weekly workshops

From January 13 until February 17, 2021
Submission of concept note (prototype proposal) among other deliverables

Presentation of full solution board including MVPs

February 24, 2021 at 4pm CET

Announcement of the best teams

Implementation and coaching phase

From March until the summer 2021
Submission of final report

Center for Mediterranean Integration (CMI) of the World Bank
The Center for Mediterranean Integration (CMI) is a multi-partner platform where development agencies, Governments, local authorities and civil society from around the Mediterranean convene in order to exchange knowledge, discuss public policies, and identify the solutions needed to address key challenges facing the Mediterranean region. Members of the CMI include Egypt, France, Greece, Italy, Jordan, Lebanon, Morocco, Palestinian Authority, Spain, Tunisia, Provence-Alpes-Côte d'Azur Region, City of Marseille, the European Investment Bank and the World Bank Group, and the European External Action Service (EEAS) as an observer.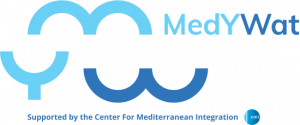 Mediterranean Youth for Water Network – MedYWat
Mediterranean Youth for Water (MedYWat) is a network of young water professionals from across the Mediterranean region, supported by the Center for Mediterranean Integration (CMI), working together to create a youth platform for knowledge sharing and capacity building. The network encompasses over 192 young Mediterranean water researchers, entrepreneurs, and activists working on solving the water challenges in the region.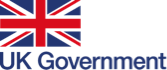 UK Government
This E-Botcamp, as part of a regional Water Security Nexus study, is co-financed by the UK Government under the Conflict Stability and Security Fund (CSSF). The CSSF was established in 2015. It provides a cross-government platform for the integrated delivery of government policy across conflict and security priorities contributing to both UK national security and aid objectives.
cewas Middle East
Founded in 2010 in Switzerland, cewas is the world's first dedicated water and sanitation incubator, offering dedicated water and sanitation entrepreneurship programmes and tailored support for innovators. cewas' core activity is to support entrepreneurs in identifying opportunities in the water and sanitation sector, giving them guidance to develop a strong and sustainable business model and opening doors to access to finance, customers and networks. So far, cewas has worked with over 300 entrepreneurs, including nearly 100 MENA entrepreneurs at all development stages through the regional programme cewas Middle East.
We want to make sure that we create a safe, comfortable, and inclusive environment and an enjoyable experience (without nuisance) for everyone. Therefore, we require all participants to agree with the terms and conditions, which includes a code of conduct of our e-Bootcamp.